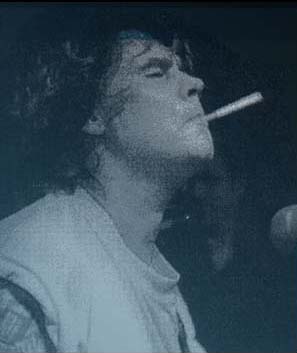 Что вы чувствуете, когда слышите кучу слов благодарности, искренние признания в любви или восторженные апплодисменты и крики на концертах?
Чиж: Значит, не зря живу:))
3/14 - Toronto
3/15 - Montreal
3/17 - New York (NEW!!!)
3/23 - San Francisco
ATTENTION:
All sales are final
Tickets are electronic, bring the PayPal email printout to the concert

$1.50 transaction charge is added to the price




ТУРЫ - "ЧИЖ и Co",
март 2003
Нынешние концерты "Чиж и Со." в Канаде (Торонто, Монреаль) и США (Нью-Йорк, Сан-Франциско) - продолжение их первого автобусного тура, состоявшегося в октябре (см. пресс-релиз и фотографии).
Toronto - Friday, March 14 (акустика)
Tequila Lounge (794 Bathurst Street)
Doors at 8PM, 19+
Opening: Kubzavod
Tickets are sold in russian store,
CAD 35 in advance, CAD 45 at the door
Info: www.torntovka.com, www.afisha.ca
Montreal - Saturday, March 15 (акустика)
Kola Note 5240 Parc (угол с Fairmount)
Doors at 8PM
Tickets CAD 30 in advance, CAD 40 at the door
www.afisha.ca
New York - Monday, March 17
"Elbow Room", doors at 7pm, show at 8pm / 21+ with ID
Opening: Koshmar and Friends
144 Bleecker St. (bet. La Guardia and Thompson), 212-979-8434
INFO: Tel. (212) 946-6334
Tickets are on sale at:
MONDO KIM'S - (212) 598-9985 Kassa Lira2 (718) 934-2500
CD Club Glory - (718) 333-9300 Kassa Lira1 (718) 646-1515
Boris Productions - (718) 997 8237(Queens)
Info & Tickets online: www.blissrecords.com
Tickets USD 30 in advance, USD 40 at the door
San Francisco - Sunday, March 23
The Last Day Saloon, doors at 7pm, show at 8pm / 21+ with ID
406 Clement Street @ 5th Avenue, San Francisco, 415-387-6343
ADVANCE SALES OVER, TICKETS AT THE DOOR.
Info & tickets: Rita 408-260-1042 Arlekin 415-751-2320
Berezka 415-665-3442 Russian Club 650-941-5327
Tickets USD 25 in advance, USD 35 at the door